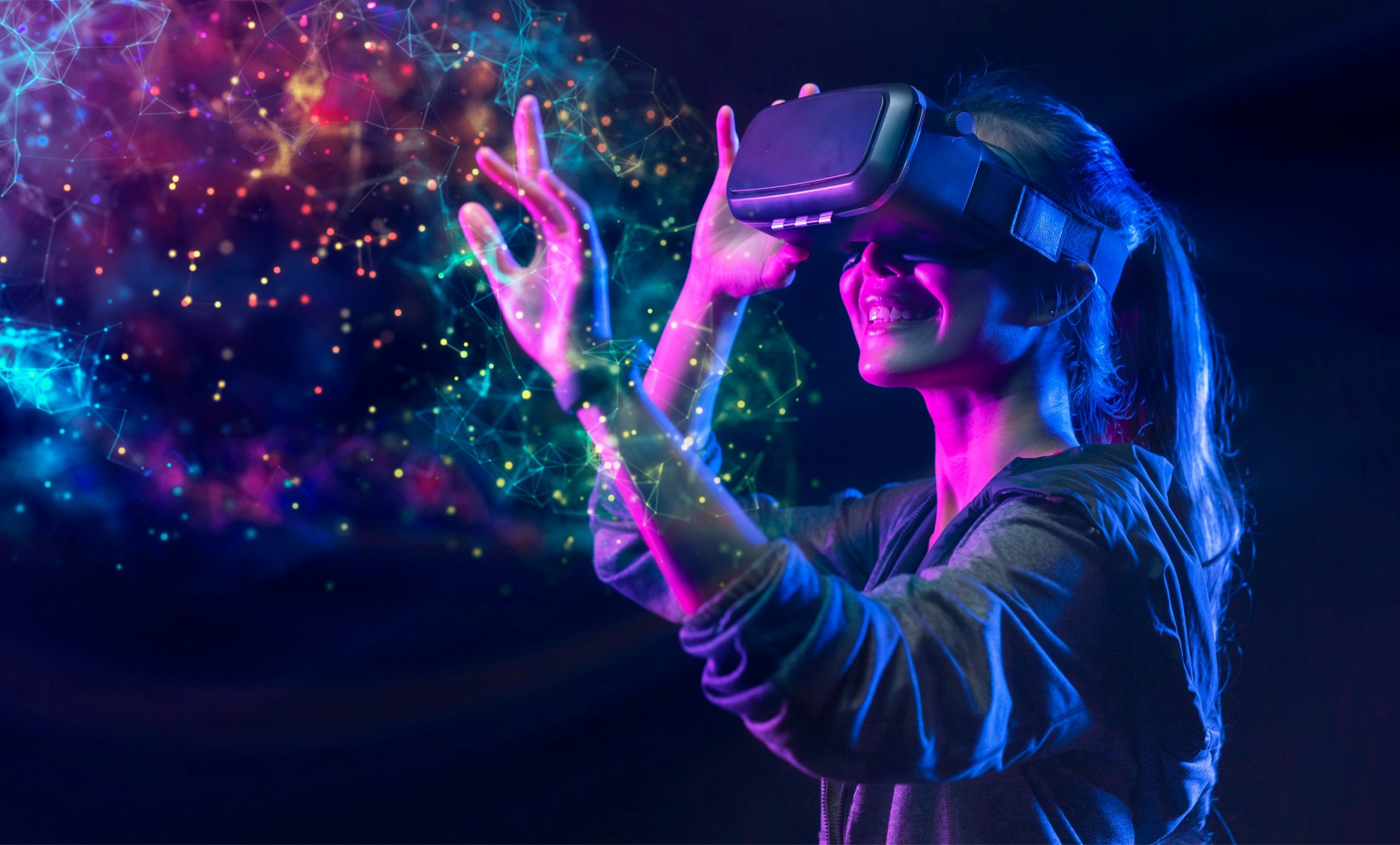 Homegrown: The changing face of education in a tech-driven world
Interview with Rob Wraith, Head of Learning Technology at NCG
Rob Wraith, Head of Learning Technology at leading college group NCG, which includes Newcastle College alongside six others across the UK, discusses the next phase of digital learning, including immersive experiences, AI, virtual and extended reality and how to get young people excited about the North East's tech industry.
Tell us about your route into the EdTech sector?
From the 90s until 2008, I worked in financial services, before a career change when I accepted a new role as a part time lecturer for Newcastle College in computing. In this role I was also completing a Sc in Computing at the college itself and carrying out PC maintenance at the weekend which I'd been doing for a number of years, self-taught.
The various roles I had evolved into full time teaching and I took on the role of Curriculum Leader in Digital Technologies, and subsequently Head of Curriculum at Newcastle College for Business.
When the Covid-19 lockdown took hold, I was brought in by NCG to look at our systems across the group and come up with a plan for digital learning. It was a daunting task at the time, but NCG must have been impressed as I'm still in the Head of Learning Technology role that was created at the time and here telling the tale!
What kind of changes have you seen regarding the tech skills that students need to be successful?
The expectation of college leavers has changed massively. When I started applying for jobs, a cursory mention of 'Microsoft Office' on your CV was enough to suggest you were reasonably tech literate. Now, it's a totally different world and those assumptions of a young person's tech skills are greater.
What I need to ensure in my role is that every student leaves with a level of tech literacy that is relevant to the world they are going into. That changes each year. For example, in 2019, if you didn't know how to set up an online meeting, it wouldn't have mattered. Now, it's an essential part of communication for many employers.
From day one, being given an Office 365 college email address and a login to Microsoft Teams ensures that all students are being introduced to tech-led interactions, regardless of their background.
Society might presume that all students have had access to a smart phone, a home computer, or laptop, but we know that isn't the case. We must support those students at a range of different starting points to ensure that tech literacy isn't a barrier to the workplace.
We also encourage students to use Microsoft Learn, which is a set of supplementary certifications on how to use all the different applications within Microsoft which they'll likely come across after they leave college.
What are your predictions for the next five years for tech and teaching?
I think we'll see virtual reality (VR) and augmented reality (AR) take off in a big way.
The opportunity that VR / AR presents is that it can bring the reality to the classroom and make the inaccessible, accessible.
Just from a logistical point of view, the health and safety and planning aspect of taking students to a real work environment such as a construction site, a factory or a lab is time consuming and costly, which means at times, it becomes impossible. Bringing this into an immersive experience means that you can offer students that viewpoint regardless of where they are.
We're beginning to use these technologies in subject areas like construction, where site access can be dangerous, and in the automotive sector where the switch from the internal combustion engine to electric vehicles is coming, but access to facilities is challenging.
We need to prepare students for the future, not just for the here and now, and VR/AR will help us do that.
How will you be implementing these at Newcastle College and NCG?
I'm a tech-fanatic, and could roll out the latest technologies in my classrooms in a heartbeat, but would that work well with every one of my students? Probably not.
As a group of seven colleges, I have to take into account the huge range of experiences, preferences, and abilities of both students and staff.
The speed at which we deployed digital learning during lockdown was a one-off and, whilst we were able to continue to teach and our students were still able to walk away with some great results, not everyone thrives in that environment.
Striking the balance is important – this can be done by making small incremental changes that offer time to pause and reflect before making further improvements.
We're taking a phased approach by building on blended learning, for example using 360 imagery and some immersive experiences from a desktop.
Whilst we do this, we are also considering the current workload of teaching colleagues and that is why at NCG we are also exploring the adoption of Artificial Intelligence. This is focused on reducing administrative time and providing colleagues with the chance to upskill and explore the possibilities of EdTech within the classroom to enhance the learning experience.
We provide our students with the opportunity to explore career paths they may have previously only encountered in films or on TV.
Our students engage in hands-on experiences, such as participating in simulations of professions like crime scene investigators and police officers. Rather than passive learning, students prefer active engagement, where they can interact with their learning environment.
These opportunities enable students to gain first-hand experience in authentic workplace settings, helping them assess whether they can see themselves pursuing these careers in the future.
AR has the potential to revolutionise education by transforming classroom delivery and assessment methods.
Looking at my own subject of computing, AR makes complex topics more visually engaging. For example, it can turn classrooms into server rooms or allow students to explore the inner workings of a PC
without disassembling it.
I imagine in the future we'll bring out VR headsets, use augmented reality or meet in the metaverse and it'll be usual practice; we just want everyone to be taken on the journey.
Similarly, there might be times we choose to actively 'switch off'. I've told students in my game design courses to switch their machines off and look at a stack of magazines to find inspiration. After the initial shock from a room full of gamers, it took the lesson in a different direction and allowed them to push their own boundaries.
How do we get young people excited for the tech sector in the North East?
It has to look exciting and we have to give students the opportunity to see it. We're fortunate that we have a lot of strong employer relationships which means our courses can, as much as possible, reflect the real and current workplace.
We're always looking to add to these relationships and we know that employers see the value in using our colleges to build their own talent pipeline.
For Newcastle College and the North East, that pull of London or one of the other big cities is less strong than it once was with the increase in flexible and remote working, especially for the tech sector.
That's why we ensure our students are set up to interact and understand environments like Microsoft Teams, as well as keeping them up to speed with the most up-to-date knowledge and big
ideas that employers of the future will be looking for.
Soft skills like presentation skills, interview practice, and leadership management are also crucial when entering the tech sector. They facilitate effective communication, collaboration, and adaptability, making professionals more valuable in a rapidly changing industry.
As remote and flexible work become common, these skills are essential for success, ensuring students are competitive in the evolving tech landscape. This will also offer students confidence in their knowledge, encouraging involvement and learning opportunities.