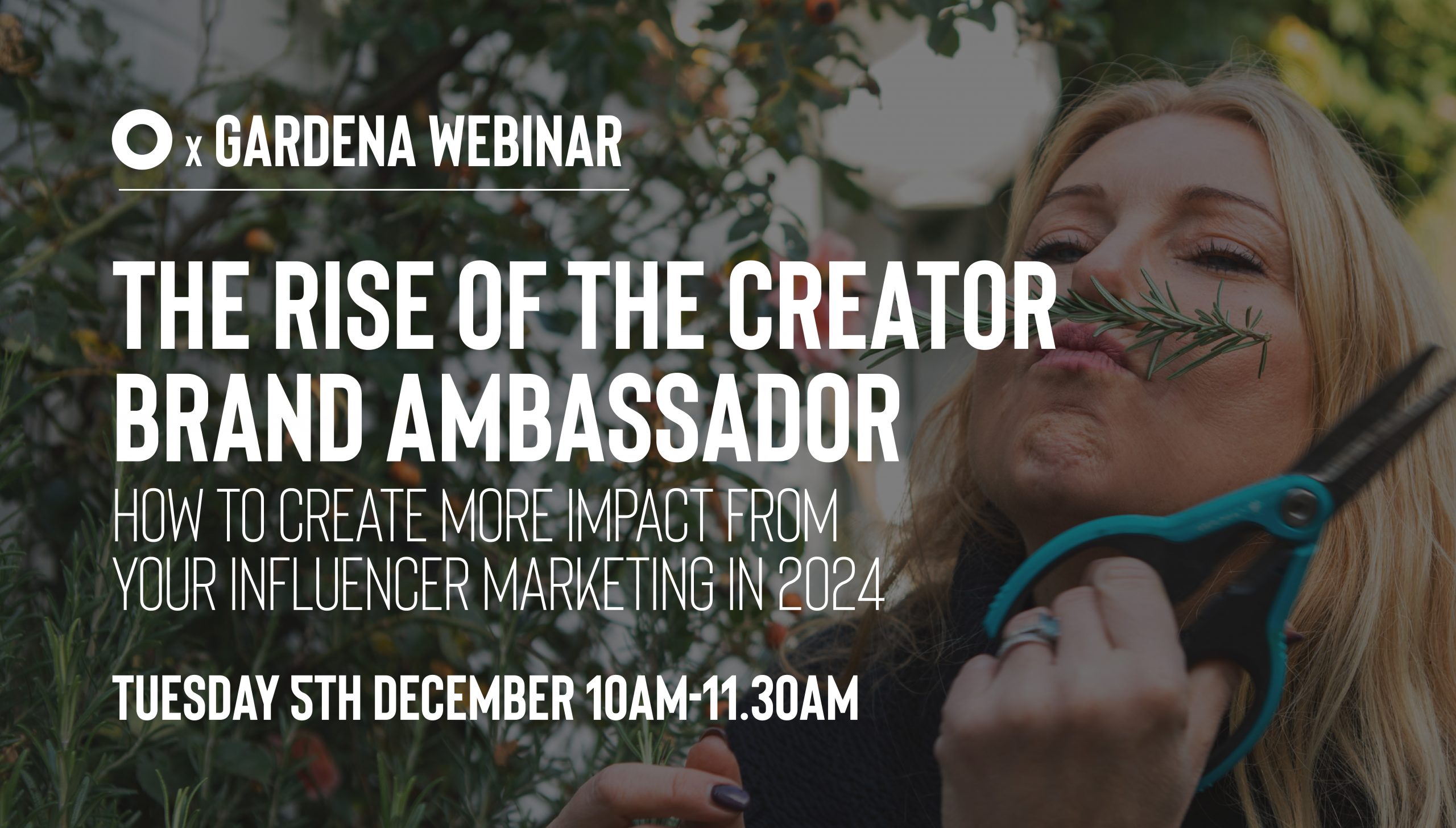 O x GARDENA webinar – The Rise of the Creator Brand Ambassador
Join us on Tuesday 5th December at 10am to learn more about how you can create more impact with your influencer marketing in 2024! We're joined by GARDENA UK and one of their brand ambassadors to discuss why building long-term relationships with creators matters and the big business benefits of an authentic and impactful brand partnership.
Our panel includes:
Kari Owers, Chief Creative Officer at O.agency
Sarah Bentham, UK Marketing Manager at GARDENA
Huw Richards, YouTuber, Author & GARDENA Brand Ambassador
Sally Crossley, Senior Account Director at O.agency
Listen to success stories from GARDENA on how their influencer marketing strategy success has amplified and made gardening cool, by working with the right creators and building deep and integrated collaborations with brand ambassadors.
This international gardening brand sits at the heart of sustainability and has developed bespoke brand ambassadorships that take them way beyond social media. Harnessing the expertise and knowledge of the sustainability space of its GARDENA brand ambassadors, you will hear how this has elevated their marketing performance to new levels in 2023 and find out what they have planned for 2024 to grow their relationships further.
What can you expect from this webinar?
⭐ The brand viewpoint – how creator brand ambassadors have revolutionised their marketing and results
⭐ The creator viewpoint – why working with a brand over the long-term creates content that performs better
⭐ The agency viewpoint – how to select and negotiate with a brand ambassador
The session will end with a Q&A, predictions for 2024 and top brand ambassador tips.