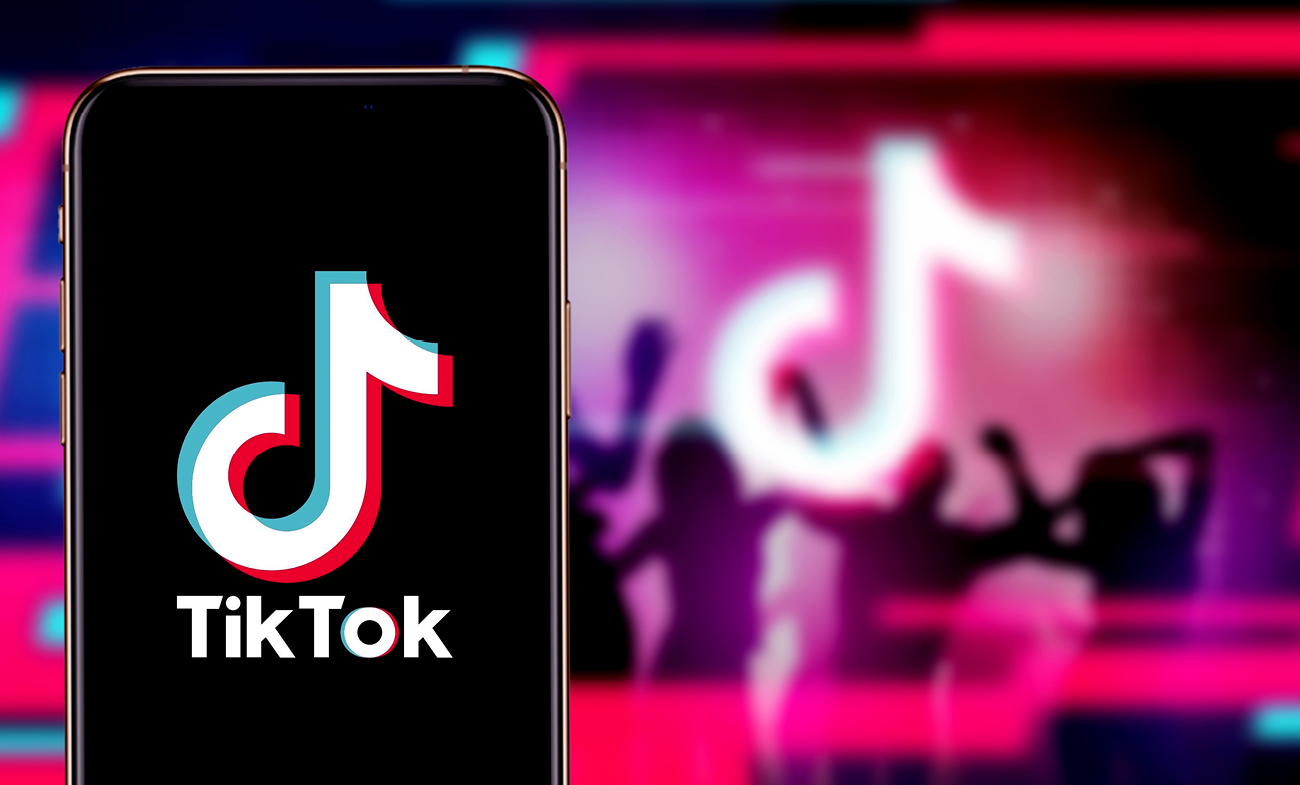 Homegrown: How to build your TikTok channel
Author: O's Content Marketing Executive and TikTok creator, Rebecca Baty.
It's no coincidence that TikTok took off in the UK back in 2020, when lockdowns and face masks were mandatory. We were all joined by one common force – the pandemic. We were all going through it and facing the same challenges. As a whole, we've never been able to relate to other human beings on such a large scale before, or at least not since social media was born.
Everyone from your neighbours to strangers on the other side of the country became far more relatable because we were joined in the same struggle. So, is it any wonder that when your average Joe started sharing these experiences on TikTok, people warmed to it? Sharing banana bread recipes, funny skits about Zoom calls and clothing finds from supermarkets were suddenly very relatable and a sense of community was formed.
This thrown into the mix with TikTok's famously user-friendly algorithm and the app exploded in popularity. But, while the lockdowns have passed and peoples' habits have naturally changed since 2020, TikTok has continued to highlight that a sense of community is invaluable when developing a successful presence on the platform.
Of course, success on TikTok can mean many different things, but being able to build a following of people who feel like they are part of something, rather than just a number, is key. People are now very savvy to social media and are wary of being sold what feel like false promises on it. Many of the new generation of influencers that have grown a following on TikTok have become popular because they aren't afraid to be their authentic selves, show the quirky sides of their personality and, in general, just aren't as polished as we've become numb to on Instagram. It feels more like they're our friends, so we're more drawn to them and are far more likely to listen to something, or buy something, they recommend.
So, what can both businesses and up and coming influencers learn from these creators and how they've harnessed the power of community?
Be authentic
People can sense when you're being fake. But letting your audience get to know your authentic self feels very refreshing and naturally inviting. For brands, try working with influencers that already love your products and for businesses, let people see behind the scenes.
Knowledge and niche
Are you an expert in your field? Do you specialise in a certain niche? Then you're far more likely to attract others who share your specific interest or want to know more and will begin to see you as a source of knowledge.
Choose your niche subject and share content on that – don't try to be all things to all people.
Personality
Unscripted and unfiltered personalities win people over and also inform who your potential community could be. Is your brand loud, playful and colourful? Or are you more laid back or serious? Serious topics can still land well on TikTok if done right – for example, healthcare has really taken off with many qualified health professionals sharing advice and knowledge in a relatable way via the #HealthTok hashtag.
Be an advocate
People are often drawn to others who share a message that resonates with them. Whether that's something as general as liking or disliking marmite, or something more meaningful or political, such as people's right to access free healthcare, have an opinion.
Choose your niche subject and share content on that – don't try to be all things to all people.
Conversation
People want to feel seen and heard and opening up conversation topics is a great way to engage your audience and help them feel part of something they can contributeto. Assign the right time to
liking and responding to your comments to build your community engagement.
Develop trust
Showing up consistently and honestly are great ways of building a rapport with your community. We're seeing more and more influencers being called out for not labelling ads clearly, or brands for unethical behaviour. So being honest and open with your audience is more important to them than ever. For brands collaborating with TikTok influencers, make sure you understand the rules.
If you show up for your community, they'll show up for you. TikTok as a tool is a brilliant platform for telling your story and showing the online space what you're about. So if you've been putting off starting your TikTok, either for yourself or your business, there's no better time than the present to start.
For inspiration, take a look at these creators who have mastered the art of community: