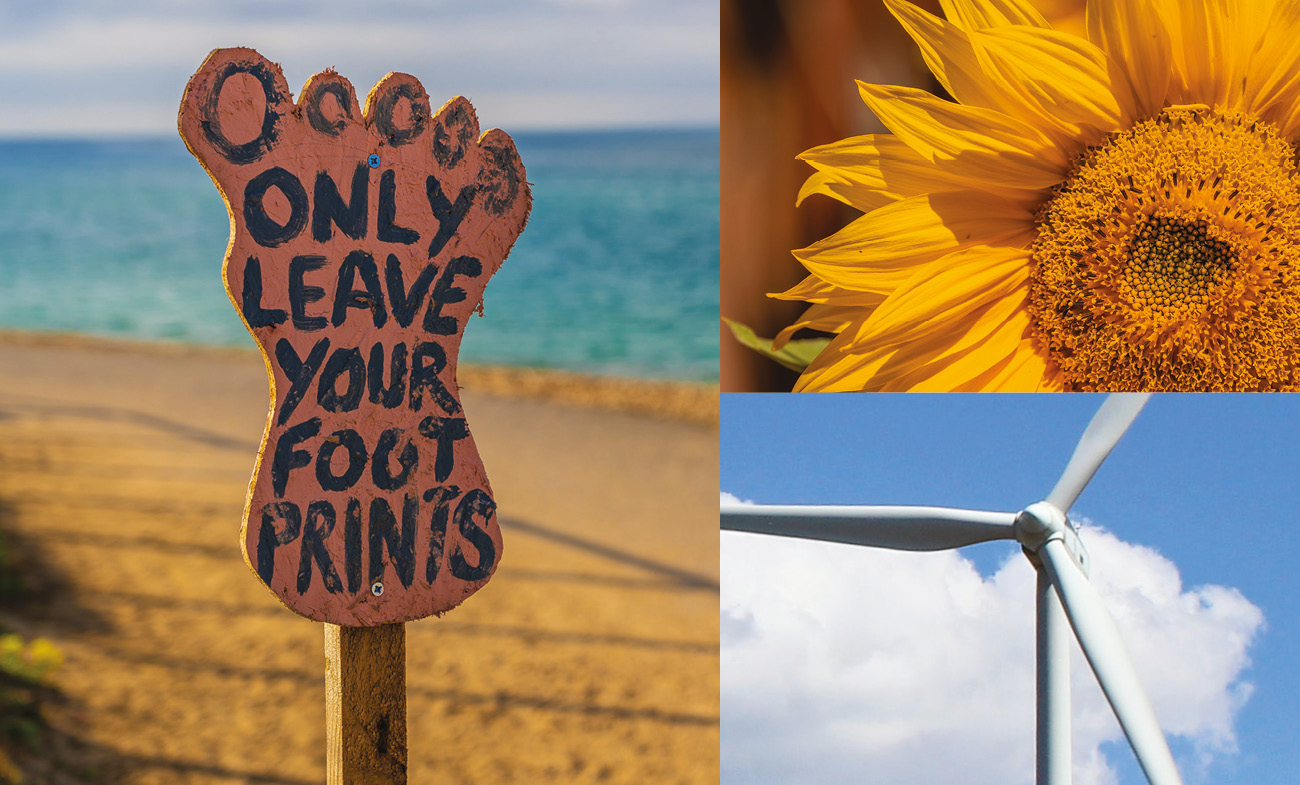 Homegrown: Sustainability Comms 101
Getting the language right
It's worth investing in how you're going to communicate your sustainability journey – firstly to avoid the fairly deep pitfalls that businesses accused of Greenwashing can end up in, but also because stakeholder engagement will be a huge part of whether your plans are successful.
If communication is well-thought through and integrated, your business will be able to grow alongside the global appetite for sustainable products and services. Below are some rules for those who are beginning to plan how they communicate their sustainability strategy, or businesses who want to review what they've done so far with a more critical lense.
Awareness of climate change increased following COP26 and the latest IPCC report, and consumers are changing their lifestyles and purchasing habits accordingly. Six out of 10 consumers are ready to change their purchasing behaviour to minimise their environmental footprint according to a 2020 report by IBM Institute for Business Value and data suggests this has intensified during the pandemic.
Millennials are also changing their job-hunting decision-making process, a study by Swytch showed that 40% of millennials – who will make up three-quarters of the workforce in six years – said that they've chosen a job in the past because the company performed better on sustainability than the alternative. Meanwhile 70% of respondents said that if a company had a strong sustainability plan, it would affect their decision to stay with that company long term.
Transitioning to a more sustainable model is new subject matter for consumers and businesses alike and the technology, solutions, and expectations are constantly evolving. Whether businesses are just starting out on their journey to being more sustainable or if they're 10 years into their decarbonisation plan – there is always more to learn. That's why it's worth making it clear in all communications around sustainability that you're on a journey, albeit one you take seriously without delay.
Golden Rules:
Becoming a sustainable business is a journey not a destination, you can't be perfect and being sustainable doesn't have an end point. Strive for continual improvement, communicate progress regularly and encourage your customers, employees, suppliers, and shareholders to join your journey.
Always give context to claims you make. Yes, your packaging might be 100% recyclable, and your product could be made from 100% recycled content, but are you still powering facilities with a carbon-intense energy-source? Make it clear claims are part of a bigger action plan.
Don't let your sustainability strategy sit in a single department in silo – it needs to be integrated throughout the business. Internal communications will play a significant role in the successful roll out of a sustainability strategy as many will rely on employee behaviour change.
Beware of offsetting, it is an unregulated market often riddled with flaws, your first focus should be on decarbonising your business model before offsetting is considered. If it must be considered, look at local projects so you can check progress and monitor what impact they've had.
If you haven't already, invest in mapping out your carbon footprint, you can then start to understand and track your scope 1, 2, and 3 emissions. There is software available now which makes this more affordable and accessible for SMEs.
Use data to support your communication – your marketing teams can work their magic developing infographics and videos that pull out the stats that matter and illustrate your progress to stakeholders.
Avoid vague language (eco, sustainable, green) that's not backed up by evidence e.g. a strategy or data that underpins what's being said. The Science-based Targets Initiative offers quality resources for businesses who are learning the language of sustainability for the first time.
Consider third party accreditations such as becoming a B corp which offer a framework to work through – they can make it quicker for consumers doing their due diligence and can offer other benefits. But make sure you understand the rigour behind certifications.
Consider commissioning a life cycle assessment where it could support your decision making but take time to make sure you're asking the right questions.
Get to know the sustainability credentials of your supply chain (from where the laptops come from, to where your pension provider invests) and switch suppliers if necessary – there are simple ways you can build sustainability criteria into your procurement process.
Be honest, transparent and use science.
Invest in understanding and monitoring changes in your audience expectations.