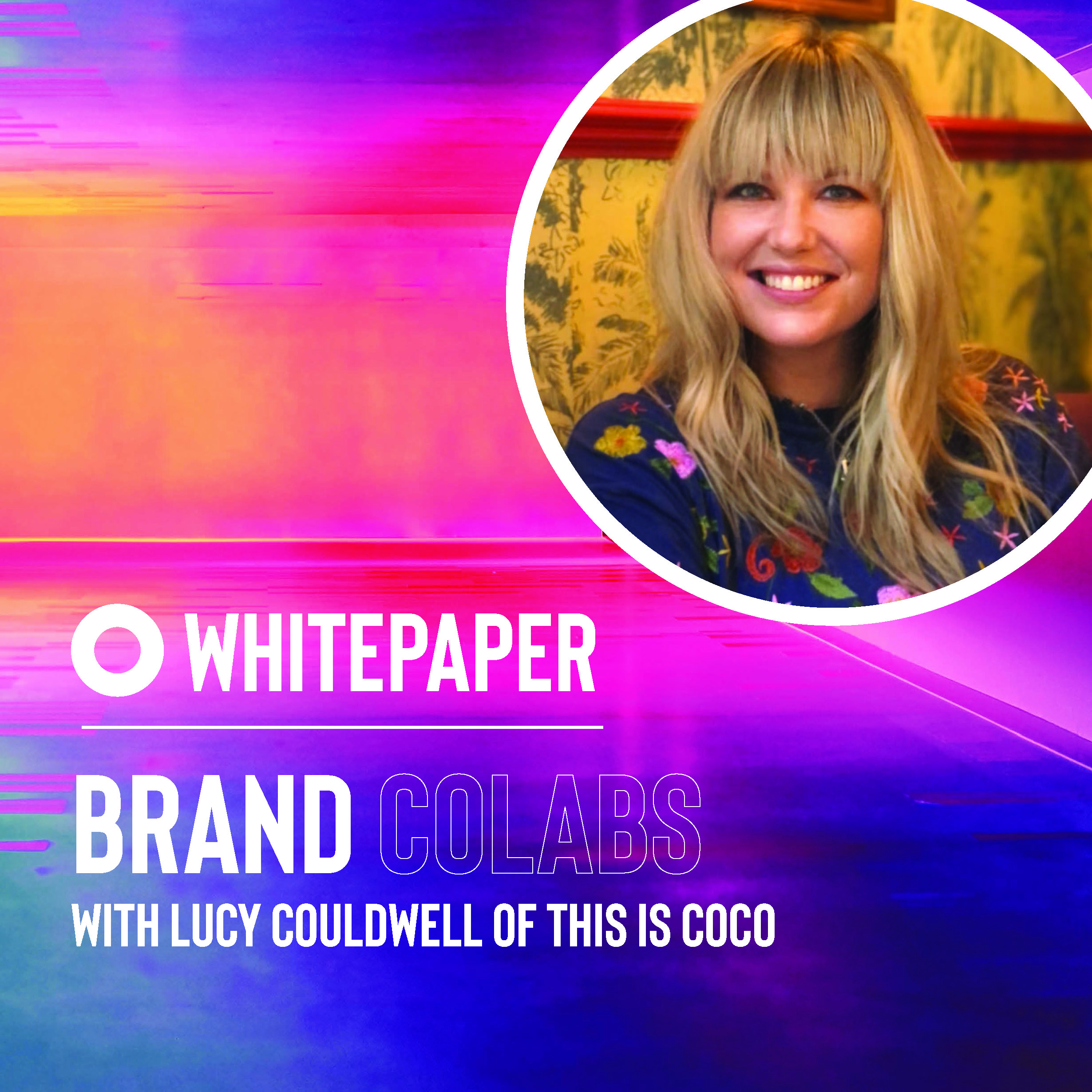 Brand COLABS
Lucy Couldwell is the founder of This is Coco creator talent agency, a new breed of agency in the marketing world that operates between the brand and the social media creator to activate campaigns in the marketing mix.
What does an influencer/creator agent do?
We offer full scale management for our clients, where we help them to develop and nurture their talent, elevate their profile, help them achieve their aspirations and take care of all the admin that comes into being a social media content creator – so they have more time to focus on creating really great content for their followers and looking at leveraging their profile outside of the social media space.
We also work with a number of celebrity clients who have existing talent management. We consult with them to help them grow and leverage their social media profiles specifically and then act as agents to secure brand partnerships.
For both we help them identify the right brands to work with from a commercial perspective and manage the whole process from negotiating fees through to delivering results of the campaign.
My background was in-house PR at a huge retailer, so I understand the value and expectation from a brand's perspective. Our job at Coco is to respond to the brand's brief and explain what type of content the creator would produce. Sometimes we have conversations about how branded the content will be to manage their expectations. Brands often want as much exposure as possible, but they need to appreciate that influencer knows their audiences inside out and if the content feels too branded it won't perform. Followers are so much more savvy nowadays when they see content is an Ad.
We have to ensure the partnership is a really good fit for both the brand and the creator. We usually know pretty quickly if the brand brief fits with the creators usual style of content and will work for their audiences –will their audience care? If it's not a good fit it's not worth taking the risk for the influencer or the brand.
Who do you represent?
From a full time management perspective, we are very proud to represent Sophie McCartney, who is a comedian and very much a social media sensation. She started a blog in 2017 and created a famous Ed Sheeran parody video that went viral overnight so she was catapulted into social media fame. Sophie's content is hilarious, she is loved for her very honest portrayal of parenting and helped many knackered parents laugh through the hell of home-schooling.
We also represent the most incredible interiors and lifestyle stylist, Kerry Lockwood, who is based here in the North East. Kerry creates the most beautiful homes and interiors content and is now one of the UK's most recognised interiors influencers, her content is just heavenly. She has an incredible talent for turning simple everyday moments at home into stunning thumb-stopping videos.
They have both been able to give up their day jobs and do this full time, so they work with brands to create content to promote different products and services – that's where they get most of their income from now.
We help them identify opportunities for new brand partnerships and also review inbound opportunities. We do everything from negotiating fees to contracting, overseeing the creative process, making sure things are posted on time, ensuring everything is abiding by ASA regulations if it's a paid partnership and then at the end making sure that we are delivering the ROI results back to the brand. We are the link between the brand and the creator.
In terms of a content creator, what makes a great one?
You need a USP. Something you've got that nobody else has – meaning your content will be original and memorable.
Audiences need to understand what they are following you for. Why are you worth following and what can they get from you that they don't get from others? It's such a crowded market. Once you've got your USP it's about dialling it up. There is so much inspiration on social media, you can always be inspired, but try and make something your own creative property and embrace it.
There are really niche influencers now who have carved out a super engaged following based on specific interests or lifestyles. For some brands that are quite specialist that's priceless.
They have a good balance between brand partnerships and organic content. People want to understand who they are as a brand, what they really value, to get to know them outside of sponsored opportunities.
I think its beneficial for the brand to choose someone that's not doing too many ads – I wouldn't ever suggest that a client should do more than two paid partnerships a week, around 4 out of 5 posts need to be organic.
What brands do you work with the most?
It varies so much. We work with all the big ones like Sainburys, ASDA, McDonalds and Boots but there's also some really nice smaller brands we work with too.
I find that smaller brands, perhaps with younger founders who are digitally savvy, are investing more of their marketing spend into social media. But there is also an opportunity for supporting smaller brands that my clients genuinely love even if it's not a paid partnership. Budget isn't as important as authentic endorsements.
We always encourage any brand to come to us and chat about what budget they have and what they are looking for and if it's a good fit we can work it out.
What are the brands looking for from creators just now?
A few years ago you wanted to work with creators with the biggest following, now that's not relevant – it's all about engagement. You can have a creator with over a million followers, but their engagement might be tiny. Whereas you can look at an influencer with a much smaller following but has an incredible engagement. Just because a creator has lots of followers it doesn't mean that number of people will see the content. The algorithm skews it so actually only 10-15% might see a post if engagement is low. Micro influencers are really having their moment at the minute.
If you're a brand you should go after a creator that creates the type of content that's perfect for your target audience – allowing them to use their creativity and unique style to bring your brand to life in a really authentic way for their followers.
Sophie created a funny video for Playdough that was so perfect for her audience that nobody even twigged it was a brand partnership – it got over 1m views and the brand was thrilled. Brand ambassadorships are growing too – whenever I do a job with a brand I'd always like to think that it would be a longer-term fit. Fabletics usually work with hot yogi fitness influencers but Sophie's angle on a partnership was so different – her comedic approach was all about knackered mums want to just live in leggings! It's been so successful it has turned into a longer-term brand ambassador role. It's great for the brand because some followers might enjoy the content at first which is great awareness but it's months down the line when they see another post from Sophie that could be the nudge to purchase.
Do you think that more budget is being driven towards brand x creator partnerships?
Data capture has driven this too, brands can give you a budget and you can go back at the end of the campaign to say exactly how many people saw the content, engaged with the content and clicked through to purchase. There aren't many traditional channels that result in such accurate insights.
Experienced brand managers will ask for audience demographics and insights – they are checking that the creator's followers are a good fit for their audience, because a creator can share their audience demographic. How old they are, where they live, even the times they are online.
Now you can see their average story views and link clicks in order to predict sales. Some smaller brands have a formula to work out how much they can afford to spend based on those insights.
So as a brand you can plan campaigns from a ROI perspective – you can walk into a board meeting and confidently say what a creator partnership is doing for the brand.
Where is it all happening for creators at the moment – is it all over on Instagram or moving to TikTok?
We used to talk about YouTubers – the Zoellas and the like – but now we talk about them more as creators, because I don't think you can be aligned to just one channel.
There's so much competition between the social channels I don't think any will just die – people aren't just going to just stop using them overnight or jump to another completely. There is also a huge split in terms of demographic when it comes to the different networks, we know that the TikTok users are much younger than Facebook.
If I was a brand I'd be hyper focused on a creator's audience – the creator's follower insights, not just them as a person – sometimes their following can be 10-15 years' younger for example.
You also need to decide what time of content you want to produce. Do you need longer-form content with depth of message for the brand – such as YouTube or Facebook – or short form content like Reels or TikToks which gets more reach and impressions.
What should brands be thinking about next when working with creators?
I think affiliate programmes are brilliant – a creator finds a brand they love and would talk about organically anyway, but an affiliate link will allow them to make a small commission on any link sales – those mentions will drive so many sales because it's so authentic.
We know video is hero and it will continue to be – I think you see more long form content coming back.
Podcasts will grow – people are being choosy about the content they want to consume when they're on the go – a lot of creators have stepped over into the podcast realm, so sponsorship of episodes is a great option for brands if it's a good audience fit.
I feel it's important that brands are considerate of diversity and champion that – we are starting to see brands are being called out on lack of diversity in their campaigns. Influencers are also doing their own due diligence to make sure they align with a brands values before they jump into a partnership.
My final tip is to watch the rise of micro and nano influencers – they say the bigger your following, the smaller your engagement is. 3% has always been considered a decent engagement rate for an influencer but micro and nano influencers (those with up to 25k followers) can get engagement up to 7%.