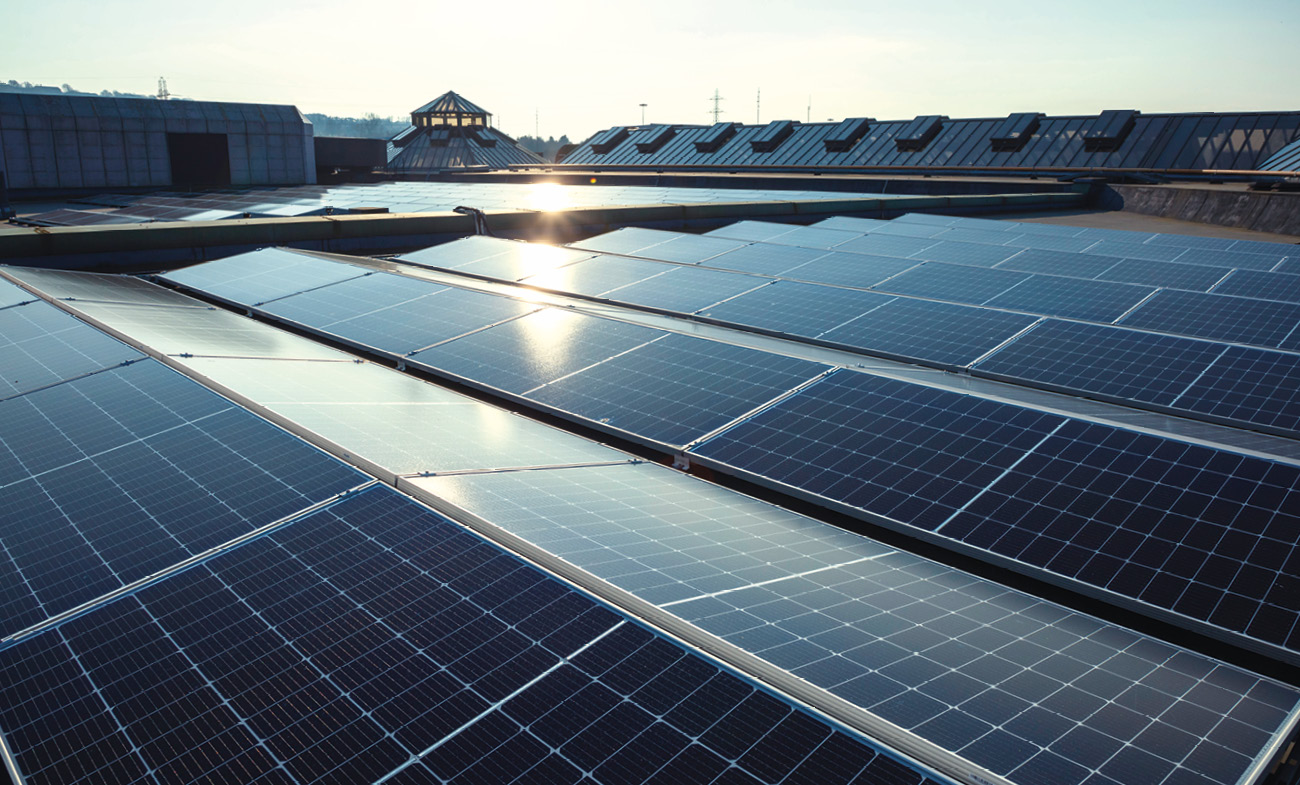 Homegrown: Here Comes The Sun
Metrocentre leads the way in sustainable UK retail and leisure
Nestled in the heart of Gateshead, Metrocentre has long established itself as a regional icon.
An instantly recognisable symbol of well-earned leisure time and high-quality retail for generations of North East residents, the centre has been providing visitors with a go-to destination for more than 35 years – at one point even claiming the title of being the largest shopping centre in Europe.
The latest initiative championed by the centre will see it put on the map once again, with the installation of over 3,500 rooftop and solar car port panels set – making it the largest collection of solar panels of any shopping centre in the UK.
A bright future
Gavin Prior, Metrocentre Centre Director explained: "We're delighted to announce we have successfully secured ERDF funding to launch this new and unique renewable energy project.
"A massive solar panel and car port installation of this kind has never been seen before in a UK shopping centre and upon completion of the project, Metrocentre will have the largest solar panel installation of any UK shopping centre."
Switching to solar energy will reduce Metrocentre's grid dependency by 30%, offsetting more than 37% of its total annual electricity use with its own low carbon supply. Energy generated by the solar panels will be enough to power 600 electric cars for a year.
As of May 2021, there were 26,863 EV charge points in the UK compared to 345,000 registered pure electric vehicles. The popularity of electric vehicles is growing rapidly, and it is predicted that by 2030 there will be more than 6.5 million pure electric vehicles on UK roads.
With 46 new EV charging bays set to be provided at the Metrocentre as part of the project, the solar panels fitted above each parking bay will provide emissions-free 'fuel' for 7,230 electric car miles.
The project builds on the centre's existing commitment to sustainability and marks a new green era for the destination. Gavin continued: "Solar energy is the first stage of building a more sustainable future for Metrocentre, by reducing our carbon footprint and bringing renewable energy to the local community. This project, and others like it, are an integral part of our long-term strategy for the centre which focuses on sustainability and our place in the community."
A massive solar panel and car port installation of this kind has never been seen before in a uk shopping centre…
Metrocentre's dedication to sustainability can be seen as far back as 2005, when its £12m Public Transport Interchange launched, accommodating visitors travelling to the centre by bus and train and helping to transform the public transport offering in the area. Today, over 100 buses arrive at Metrocentre every hour. Bike storage and shower facilities were also installed to support all staff who use a bike or jog to work.
In recent times the centre has accelerated its sustainable efforts across the board, embracing the global shift towards green practices and finding innovative ways to preserve the planet. The centre recently worked with Infinity Incorporated and sustainable garment provider Clubclass to create staff uniforms from recycled bottles, as well as championing National Recycling Week and supporting the increasingly popular Veganuary initiative across its wide range of restaurants and eateries.
The centre is actively striving to reach its sustainable goals behind the scenes too – working to attain the ISO 14001 accreditation, which focuses on sustainability and environmental management. The centre also diverts 100% of its waste from landfill, to either be recycled or put into energy recovery.
The future looks bright for the Metrocentre, with the solar panel initiative forming part of a region-wide push toward sustainability. Councillor John McElroy, Cabinet Member for Environment and Transport at Gateshead Council, commented: "It's great to see Metrocentre committing to this exciting project, the biggest of its kind at a UK shopping centre, to generate power from solar photovoltaics, and to enable customers with electric vehicles to charge while they shop.
"As well as providing this key new infrastructure for EVs, Metrocentre already sees 23% of its customers arrive by public transport and we will continue to work alongside the team to further improve public transport provision, and enable more customers to walk and cycle to the centre, to help reduce congestion and vehicle emissions.
"Gateshead has an ambitious plan to go zero carbon by 2030, and we work in partnership with major stakeholders in the borough like Metrocentre, to embrace this vital agenda, and reduce their carbon footprint."
Further sustainable initiatives are currently under review at Metrocentre and the team look forward to announcing plans later this year.